Charles III proclaimed king from 11 am.
The new sovereign, Charles III, will be officially crowned King at St James's Palace in London from 11am this Saturday. The proclamation will then be delivered from the balcony of the royal palace at 12 noon.
Proclamation of King Charles III: Liz Truss arrived at St. James's Palace
The first officials arrive at St James's Palace in London, where Charles III will be officially crowned King at 11am this Saturday.
Prime Minister Liz Truss was spotted there by a reporter BBC.
Corgis are the queen's eternal companions
They have been Queen Elizabeth II's faithful companions for decades: her famous Welsh corgi Pembroke, the dog breed she always surrounds herself with. The British monarch, who died on Thursday at the age of 96, would have owned around thirty corgis during her lifetime, making the canine breed inseparable from Buckingham.
Between a private room, vet-supervised lunches, or a Vogue shoot, dogs are pampered as the story goes. Our article.
The British continue to pay their respects to Elizabeth II in front of Buckingham Palace
Britons, orphaned by their sovereign for more than 70 years, paid their respects to Elizabeth II by laying flowers in front of Buckingham Palace on Saturday morning.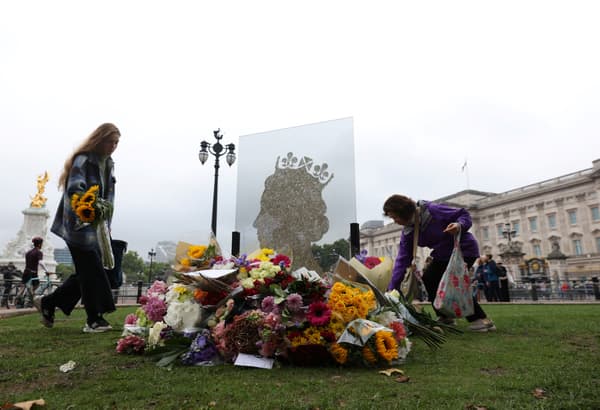 The British come to Balmoral to pay their respects to Elizabeth II
This Saturday morning, the English rushed to Balmoral, Scotland, to pay their last respects to the dead queen at her summer home.
Crowds are expected over the weekend before the Queen's body is moved to the royal residence of Holyrood House in Edinburgh on Sunday.
In the Dordogne, many Englishmen mourn the death of Elizabeth II
In the Dordogne, one in five is British. So the announcement of the king's death must have had a certain resonance in the field.
"I always thought of her as family, we always followed her on TV, in the newspapers," Anne of London, who has lived in France for 30 years, tells BFMTV's microphone.
Cannonballs, Pledge of Allegiance: What does Charles III's Proclamation Day offer?
A number of symbols are planned for this Saturday to mark the official announcement of Charles III as the new king.
41 cannon balls will be fired in a spectacular display, flags that have been lowered since the announcement of Elizabeth II's death will be hoisted again, while Parliament will also pledge allegiance to King Charles III.
The Emperor of Japan was expected at Elizabeth II's funeral, as was Joe Biden
Japan's Emperor Naruhito is expected to attend the funeral of the late Queen Elizabeth II, Japanese media reported on Saturday.
It would be a very unusual gesture for Naruhito, underscoring the daily Mainichi ShimbunHe recalled that Japan's emperor usually does not attend funerals outside its borders.
Unlike Vladimir Putin, US President Joe Biden has already hinted that he will attend.
The Proclamation of King Charles III: A Historic Event Broadcast for the First Time
Charles is officially proclaimed King this Saturday morning. Big Premiere: This moment will be filmed and broadcast live around the world for the first time in history.
The event will be broadcast live on BFMTV.com starting at 11 am.
Charles III was an environmental monarch
The new king was a staunch defender of ecology. A commitment close to his heart, sometimes to the point of leaving his traditional royal reserves. Charles was also a pioneer in this regard: his announcements and his choices were ridiculed in a past when the issues of climate change were still largely ignored.
>> You can read details about his dedication in this matter in our article.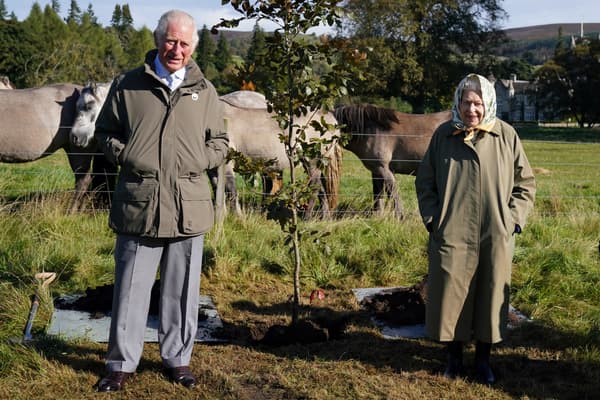 "Fragile" but "smiling": Behind the scenes of Queen Elizabeth II's last public photo
This is the last official photograph of Queen Elizabeth II. The moment was captured by Press Association photographer Jane Barlow two days ago on Tuesday, September 6. The Death of British Sovereignty. At 96, Elizabeth II sits smiling as she leans on her cane in the middle of a living room. Balmoral is a Scottish residence.
Here's what the photographer said backstage of this last public snapshot of the monarch.
What to remember from King Charles III's First Speech?
An entire country was hanging on the new king's speech this Friday afternoon. Charles III addressed the British public in his first televised address. He paid tribute to his mother, the late Queen Elizabeth II.
He mentioned his son Harry and his wife Meghan Markle.
>> All details can be found here.
What would the Proclamation of King Charles III look like?
The announcement of the new monarch will take place at St James's Palace in London from 11am, before the Council of Accession, the ceremonial committee meeting to officially announce the heir to the throne.
It is made up of members of the Privy Council or Privy Council – senior MPs, past and present and peers – as well as senior civil servants, Commonwealth High Commissioners and the Mayor of London, Sadiq Khan.
The second announcement will take place at 1pm on the London Stock Exchange.
>> All details can be found here.
Two days after Elizabeth II's death, Charles III was officially proclaimed king
Charles III will be officially crowned king on Saturday morning, two days after the death of Elizabeth II, which opened a period of national mourning in the United Kingdom.
On Saturday morning, the Council of Accessions, a group of dignitaries, will meet at St James's Palace in London to declare Charles as king. An important step in enthronement of the new king.
>> Must read all details ICI.
Hello!
Welcome to this live stream dedicated to the official proclamation of Charles III as the new sovereign of the United Kingdom this Saturday.
"Proud social media buff. Unapologetic web scholar. Internet guru. Lifelong music junkie. Travel specialist."