Sri Lankan President Gotabaya Rajapaksa, who escaped from his Colombo palace on Saturday (July 9), has announced that he will step down next week, Parliament Speaker Mahinda Abeywardena said. "President says he will step down on July 13 to ensure peaceful transition"He said on TV.
Alleged responsibility An unprecedented economic crisis The country faces, the head of state had to leave his palace before being attacked by hundreds of demonstrators. Later, the mob attacked the Prime Minister's residence and set it on fire.
Demonstrators break into Prime Minister Ranil Wickremesinghe's private residence and set fire -… https://t.co/R38UgIXTtA
Earlier, Prime Minister Ranil Wickremesinghe called an emergency cabinet meeting open to political party leaders to discuss the matter. "Quick Resolution" The current political crisis. He concluded by stating that he was ready to step down to pave the way for a government of national unity.
"He supports this recommendation by opposition officials to ensure the safety of all Sri Lankans."His services said in a press release.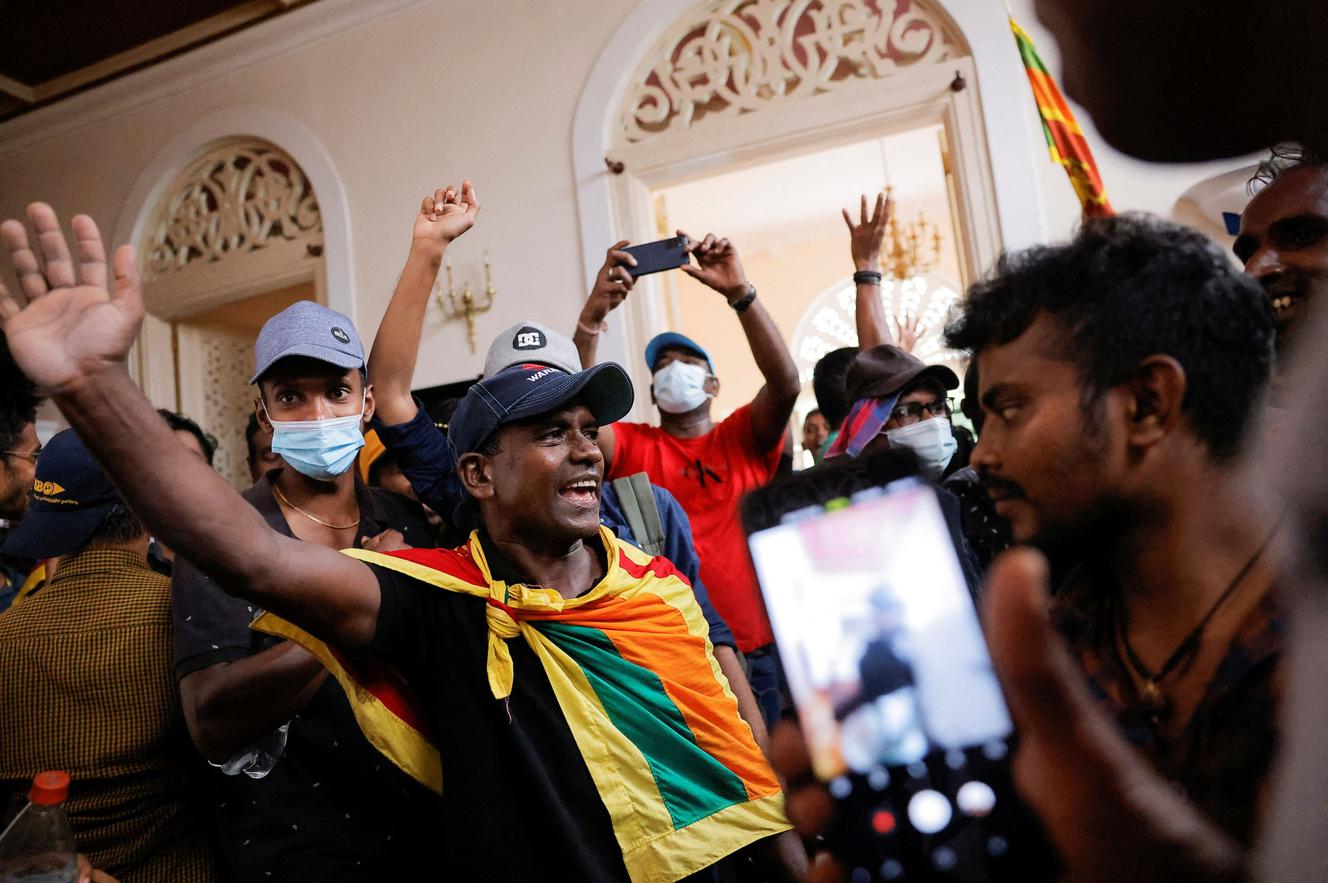 A failed curfew
Local television channels showed images of hundreds of people, national flags in hand, toppling several police roadblocks and scaling the gates of the presidential palace in the heart of the economic capital. Some protesters broadcast videos live on social media, where a crowd could be seen roaming inside the palace, breaking into the residence's offices, bedrooms and swimming pool.
🔴🇱🇰FLASH – Protesters besiege the Presidential Palace in #Sri Lanka. President Gotabaya Rajapaksa… https://t.co/sKgdSBLaCp
Protesters take advantage of #SriLanka President's swimming pool after occupying his #GoHomeGota residence… https://t.co/8Bo6LoXlwH
Mr. The attack was carried out following a demonstration by tens of thousands of people demanding the resignation of Rajapakse. Security forces tried to disperse a large crowd that had gathered in the Colombo Administrative District. It is reported that three people were injured in the firing at the city's main hospital and another thirty-six people suffered breathing difficulties due to the use of tear gas.
The day before, an indefinite curfew had been imposed in Colombo, while thousands of demonstrators had already begun gathering to demand the president's resignation. "The curfew has not had a deterrent effect. He actually encouraged more people to take to the streets as a challengeA security official said. Passengers requested trains to go to Colombo. » Although the country has almost exhausted its meager petrol reserves, the protesters, backed by the main opposition parties, have also hired private buses to travel to the economic capital.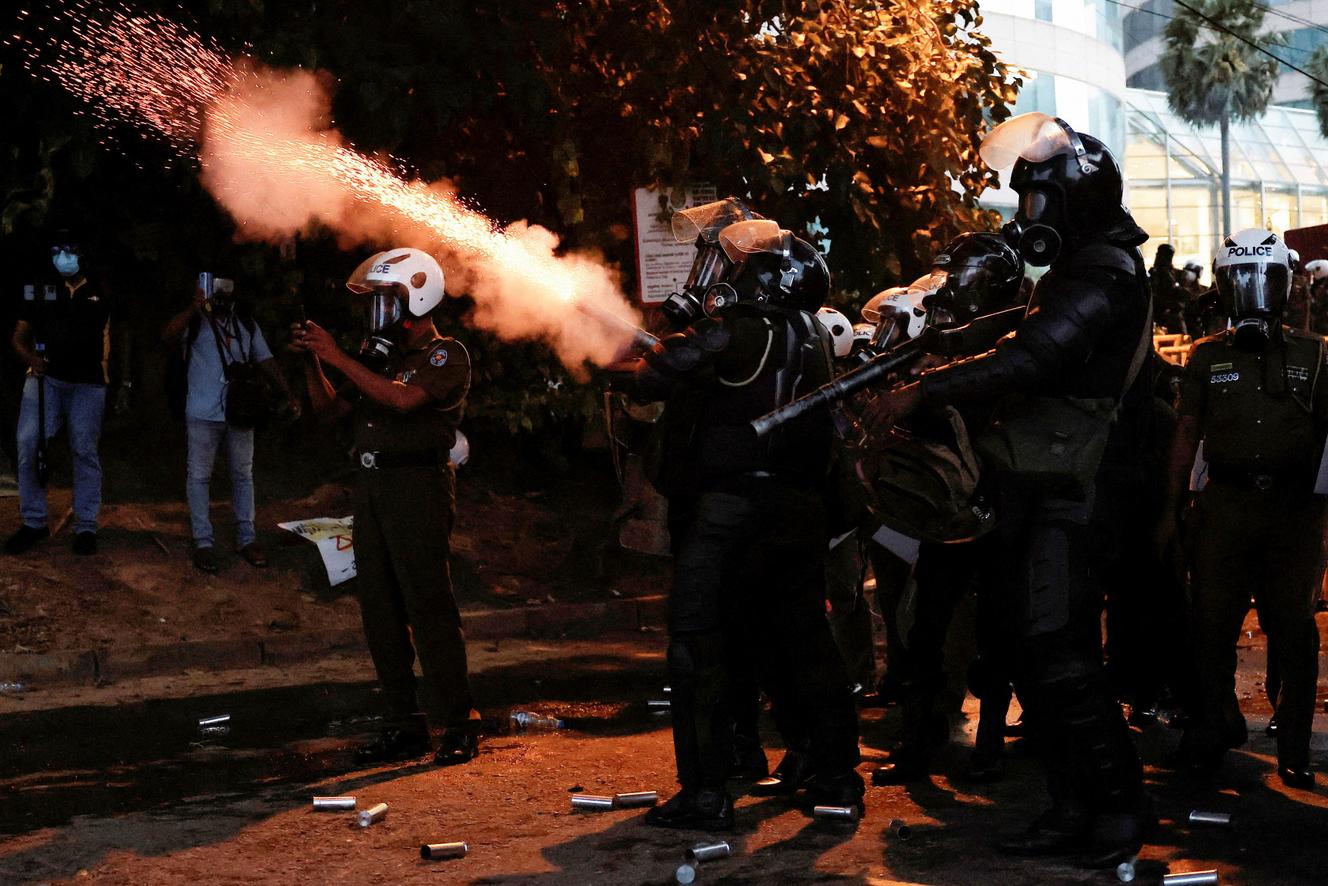 Poor economic management
Lack of foreign currency due to poor economic management and the impact of the crisis caused by the Covid-19 pandemic, the island nation is facing difficulties in importing, especially essential goods, which is causing severe shortages of medicine, food and fuel. According to United Nations estimates, 80% of the population is avoiding food to cope with shortages and rising prices. 22 million people have been hit by inflation and prolonged power outages since the start of the year.
In April, Sri Lanka defaulted on its $51 billion foreign debt and entered into bailout talks with the International Monetary Fund. The following month, several demonstrations erupted. Nine people were killed and hundreds injured during the unrest in the country.
"Proud social media buff. Unapologetic web scholar. Internet guru. Lifelong music junkie. Travel specialist."