{"assets_root_url":"https://assets-decodeurs.lemonde.fr/redacweb/23-2208-sable","statics_root_url":"https://assets-decodeurs.lemonde.fr/redacweb/statics-v2","spreadsheets_urls":{"production":"https://assets-decodeurs.lemonde.fr/sheets/R3yOeTYY1kIcUEM5gfhcVOL6-y83tw_1284","staging":"https://assets-decodeurs.lemonde.fr/sheets/R3yOeTYY1kIcUEM5gfhcVOL6-y83tw_1285","testing":"https://assets-decodeurs.lemonde.fr/sheets/R3yOeTYY1kIcUEM5gfhcVOL6-y83tw_1286","developpment":"https://assets-decodeurs.lemonde.fr/sheets/R3yOeTYY1kIcUEM5gfhcVOL6-y83tw_1287"},"layouts":[{"name":"longform","nodes":[{"class":"sable-longform-root","type":"longform"}]},{"name":"article","nodes":[{"class":"sable-header-root","type":"cover"},{"class":"sable-side-root","type":"snippet"},{"class":"sable-footer-root","type":"snippet"}]}],"env":"production"}
All you have to do is dip your head a few centimeters when the water doesn't reach your waist and see them bathed in light: thousands of corals, yellow, green, blue or purple, many shapes, labyrinths. will be lost. Around the rocks, the colors compete in beauty between the turquoise of the sea, the blue of the sky, the white of the beach and the green of the rich vegetation that drowns the fine sand that sinks into the sea. The island of Phulhatu in the Maldives looks like the epitome of paradise.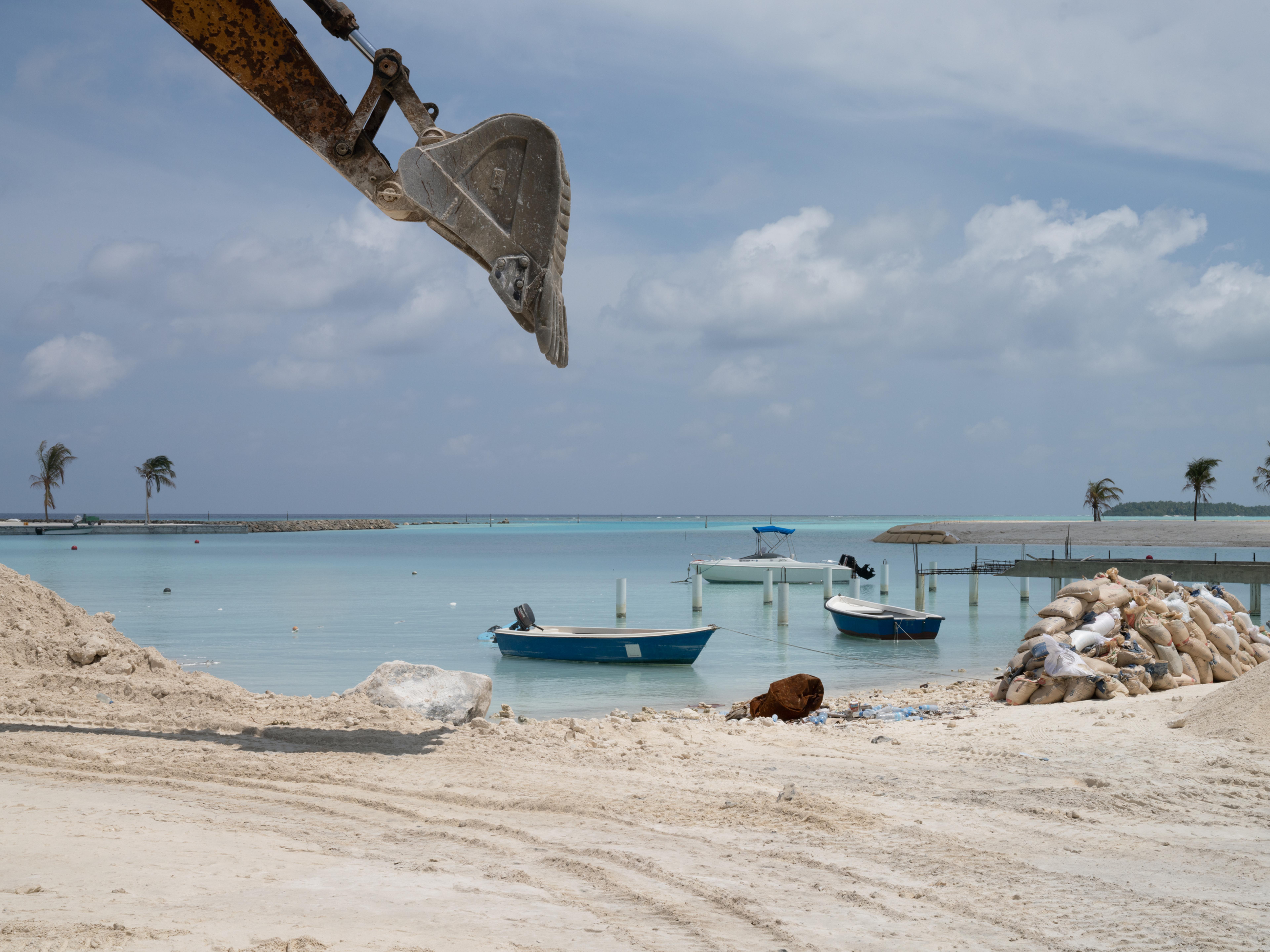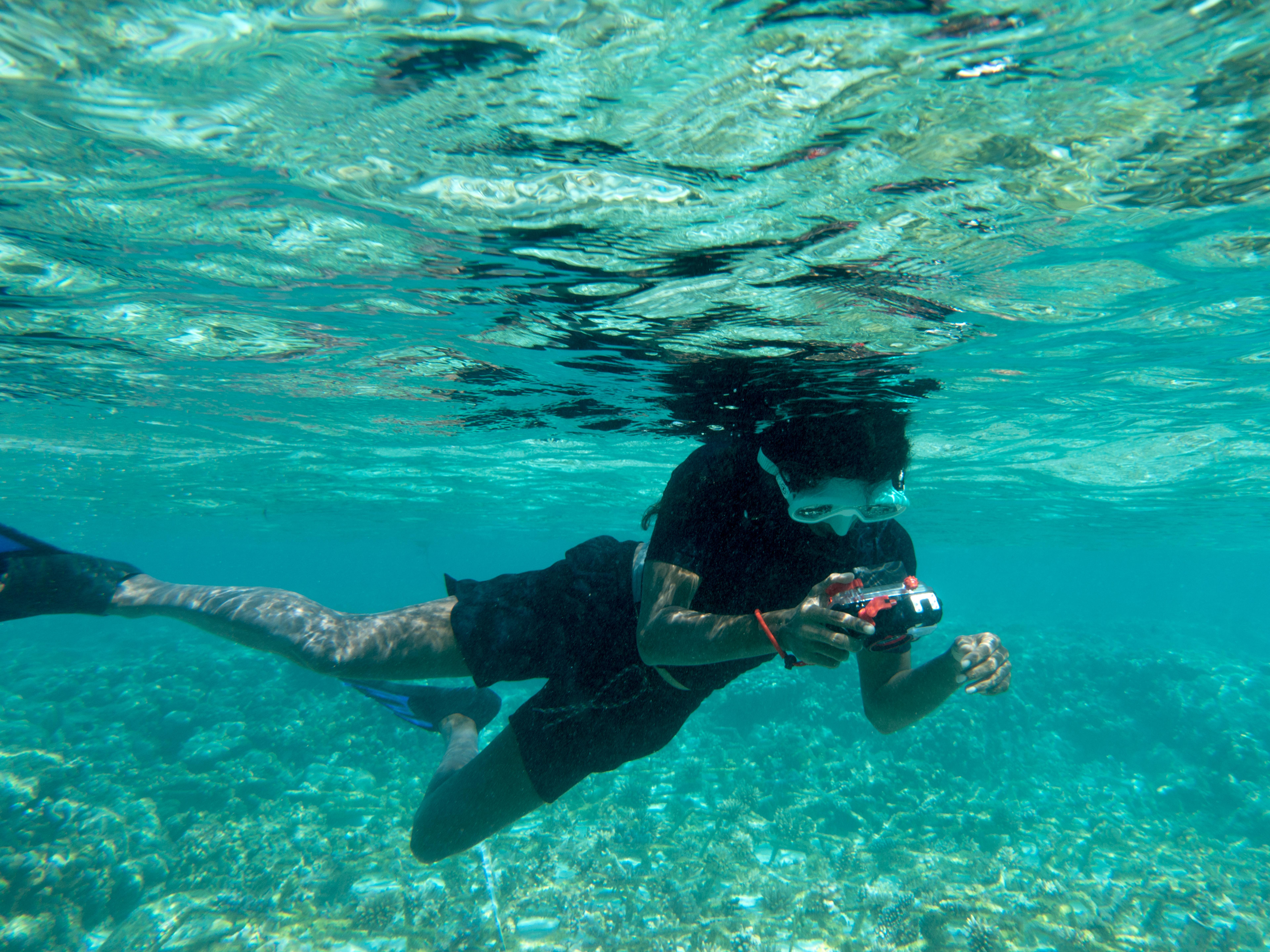 Only in appearance. Because at the other end of this oasis, located two hours by boat northwest of the capital Malé, the sea reveals a dramatically different reality: a graveyard of coral reefs. As far as the eye can see, broken and completely white branches spread across the ground, covered with a thick layer of sand. "I cried after seeing this disaster. Marine biologist Aya Naseem documents the losses with her camera. There were at least a hundred species of coral here, some of which are so resilient that they have survived several bleaching episodes linked to global warming, including 2016.Co-founder and Vice President of the Maldives Coral Company continues.
She takes off her snorkel and points to the culprit: the harbor next to the area. Its construction, which began in 2019, destroyed part of the rocks, some of which now serve as sculptures on the island. Dredging of hundreds of thousands of cubic meters of sand into the lagoon displaced large amounts of sediment that settled on the surrounding seafloor, suffocating the remaining coral reefs. February 2022 During this month, backhoe loaders are stockpiling large rocks to consolidate the beach. Farther afield, large sandbags offer meager protection against the onslaught of the sea. Elsewhere, residents, equipped with shovels, attempt to reform the already water-swallowed beach.
Sand is an important resource in the Maldives, but its excessive consumption could lead to the loss of this jewel of the Indian Ocean. Maintaining pristine beaches, showcases of the archipelago, is crucial. It is used in construction, buildings and hotels are sprouting everywhere. After all, it has been largely used to enlarge islands or build new ones in the name of development, a process known as "land reclamation". Millions of cubic meters of this material are swallowed every year to support strong population growth (+15% over ten years) and uncontrolled tourism growth (+120% over the same period). In 2019, more than 500,000 people and 1.7 million tourists shared this territory of less than 300 square kilometers.
You should read 87.41% in this article. The following is for subscribers only.
"Proud social media buff. Unapologetic web scholar. Internet guru. Lifelong music junkie. Travel specialist."